When a teen mysteriously disappears, has a Montana valley conspired to withhold her secrets?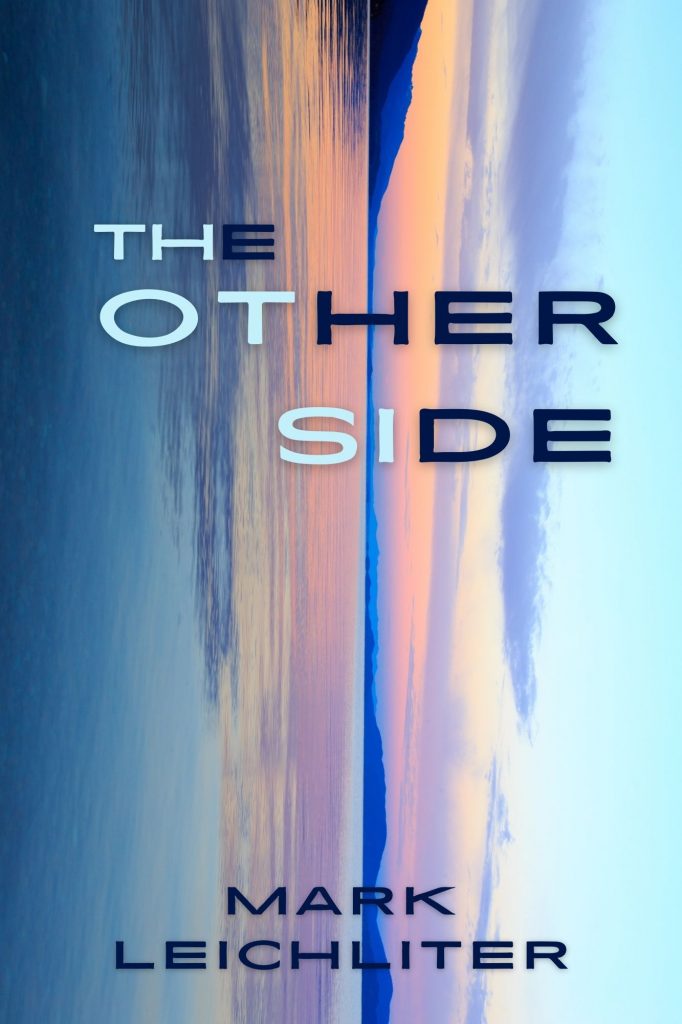 The Other Side is a crime novel born out of the charismatic weather, enchanting geography, and unique social fabric of Northwest Montana.
When a seventeen-year-old girl disappears, the ensuing investigation probes dead-ends seemingly as deep as Flathead Lake—the investigative center of The Other Side. In sleepy Lakeside, Montana, Britany Rodgers's disappearance is as unexpected as the sudden, violent appearance of a storm sweeping off the lake. The search to find her unearths crimes but none that can explain her disappearance. Suspicious she has been murdered, Detective Steven Wendell has scant evidence and no body. A misfit in his department–meticulous, cerebral, a loner, Wendell has the distinction of being the oldest graduate of the Montana Police Academy. The novel takes readers into starkly contrasting environments—inside spectacular lakefront mansions and within gritty trailer parks—and into the lives of those who exhibit motivations as murky as the fog-choked Montana woods and mist-shrouded Flathead Lake bays. The Other Side offers readers a tense crime novel with a literary heart.
Available at these fine booksellers:
Print:
ebook:
Praise for The Other Side
"The Other Side is a haunting procedural propelled by a smartly-developed cast of characters and rich descriptions of unforgettable landscapes. You won't want to miss this perfect blend of atmosphere, mystery, and a protagonist you won't forget."–Christine Carbo, award-winning, bestselling author of The Glacier Mystery Series
"Sink into a gripping police procedural with solitary, cerebral Detective Steve Wendell as he struggles to find missing seventeen-year-old Brittany Rogers in the uncompromising wilds and beauty of Montana's Flathead Lake. Could she have fled the boredom of her small-town life? Or did she fall prey to a twisted human predator? As her father stokes resentments and burrows into conspiracy theories, Brittany's mother loses more than her daughter. Captivating characters and a landscape that simultaneously entices and menaces lure the reader into a page-turning novel of suspense and discovery."—Deborah Turrell Atkinson, author of the Storm Kayama suspense series and Feathers in the Soul: A Guide for Families Struggling with a Child's Addiction
"The Other Side is a taut and thrilling tale. Mark Leichliter knows Montana as well as he knows his characters' dark and hidden hearts. Steve Wendell is a masterful creation—a dogged and honest man who can't forget the faces of the victims he serves. I couldn't turn the pages fast enough."—Alyson Hagy, author of Boleto and Scribe
"The Other Side is chilling, the twisty narrative carried along by smart, evocative writing. A great debut."—Dennis Palumbo, author of the Daniel Rinaldi mysteries
"Wow. Bravo to Mark Leichliter on his outstanding debut. The Other Side has more twists and turns than an alley in Venice, and detective Steve Wendell—committed, unrelenting, true to himself and his job—is exactly the man to uncover the devastating truth hidden below the waters of Montana's Flathead Lake." —Peter W. J. Hayes, Silver Falchion and Derringer Nominated author of the Vic Lenoski mysteries.
"This fast-paced mystery will keep readers guessing as they navigate the case's numerous plot turns. Leichliter masterfully weaves clues and red herrings into the story in a way that will repeatedly challenge his audience's assumptions."—Kirkus Reviews
"Mark Leichliter's writing is clean, crisp, entertaining at all times . His characters fascinate, the plot charges ahead, he makes the reader think without hammering a point of view into your head. He is a writer to be savored."
— Tim Sandlin, author of Rowdy in Paris and Jimi Hendrix Turns Eighty
"Small town secrets and hidden lives turn deadly in Mark Leichliter's The Other Side. Richly drawn characters and vivid settings are reminiscent of Gillian Flynn's Sharp Objects and will pull the reader into an intricately plotted thrill ride."—James L'Etoile, author of At What Cost, Bury the Past, and Black Label
"What a pleasure to encounter a detective who is sober, smart, and sane. Through perfect dialogue Mark Leichliter paints a picture of striving and struggling characters determined to solve a likely murder. I, for one, never guessed the conclusion, yet it is logical and in its own way satisfying. Highly recommended. Hope it is volume 1 in a series."—Marlie Parker Wasserman, author of The Murderess Must Die